我离开故乡来到北京,希望在这个举足轻重的国度,不只是做个外国人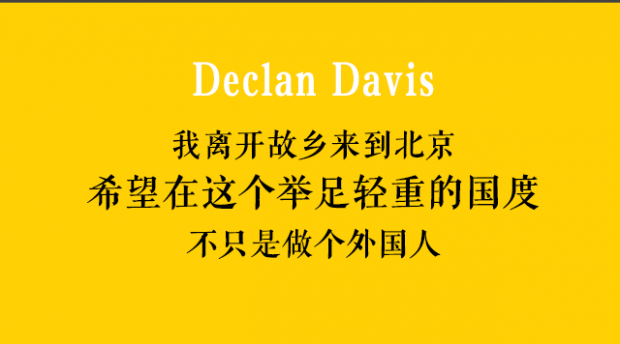 讲座的 良心完整文字版 出来啦,这里是彩蛋。
7 月 20 日,昨天,灯塔学院的第 002 次灯塔线上故事会圆满完成啦。透过微信群,灯塔学院的咨询顾问 Declan Davis 和在线微信群中的大伙们分享了一大堆新鲜又专业的故事,从他的第一手牛津体验、留学北大燕京学堂、英国文科申请经验,到如何写作一封完美 PS,以及他自己的生活故事和他为中国 HIV 患者和 LGBT 人群而努力的项目,都讲到淋漓尽致。
什么你没有来听?
为了这场线上的免费讲座,Declan 提前准备了文字版本的逐字手稿和一大堆图片,将所有要讲的内容一字不差地先写了出来,写了整整 6,000 个英文词。
连一向以压榨员工为乐的我,
都感动到小羞愧了。
在此,灯塔学院取得了 Declan 本人亲自授权许可,将昨天讲座的全,部,内,容,完,整,文,字,版,本,编辑后分享给你,供你参考阅读和分享。
这可是 Declan 小兄弟写了不知多久一字一句打出的 6,000 字啊…
为了让你高兴,觉得我的良心已经燃烧了起来。
以下就是 Declan 讲座的全文,因为内容太多太密集太干货,所以我把它编辑成了 2 个篇章,"牛津体验","申请流程" 2 个部分。这篇是关于他来到北京、来到北大,体验中国与英国教育的差异等的故事,《Declan Davis: 我离开故乡来到北京,希望在这个举足轻重的国度,不只是做个外国人》
1
Why Yenching
Now that I have had a chance to speak to you about my time at Oxford and about the application process for Oxford, I want to take the last 10 to 15 minutes of this presentation to talk to you about my life at the moment here in China. I am doing this to give you a better understanding of what I am up to now, and to let you know how PPE led me here to Beijing as a Yenching Scholar. I am going to break this part up into a few sections. 
I am going to start by talking about why I decided to come to Yenching Academy. I will then go on to talk about what I had been able to do as a student here at Yenching Academy. I will then talk about what I really like and want I don't like about life in Beijing. I will conclude this section by analysing what I think are some of the key differences between the academic experience here in Beijing and my academic experiences back in the UK.
So to start I want to talk about why I decided to move to China as a Yenching Scholar. 
As you all know I am an Australian. I grew up in Perth, Western Australia. Growing up in Perth, where mining is a huge part of the local economy, I knew from an early age how important China was to the economic success of Australia. This is what sparked my interest in China. 
When I was a student at Oxford I had the option of taking a politics unit called 'Politics and Government of Contemporary China.' After studying this unit in my final year, I started to realise how important China was not only to Australia but also to the entire world's economy and political system. So, I started to look to see if there were any opportunities to move to China to study China from within. 
As it so happened, I was met John Holden, one of the Deans of the Yenching Academy when he came to Oxford to speak about the programme, and he really got me excited about the opportunities that Yenching Academy presented. So, I decided to apply and I got really lucky.
Yenching Academy has been a fantastic experience for me. Not only have I had an opportunity to learn about China in more detail from within China, but I have also had the opportunity to meet an incredibly diverse group of people from around the world.
2
Student life at YCA
There is so much more to Yenching Academy than academics. The student life here at Yenching provides Scholars with so many unique opportunities. For example, one the best parts about Yenching Academy is the access to interesting politicians, business leaders, and ambassadors. Here is a picture of me meeting the former-Prime Minister of Australia, Kevin Rudd. I am the person second from the left.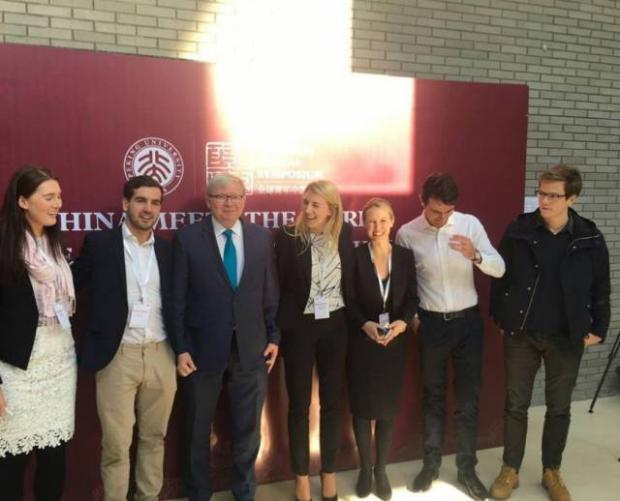 Furthermore, YCA have been super supportive of all my extracurricular activities. When I was at Oxford I founded a LGBT conference with a few of my friends.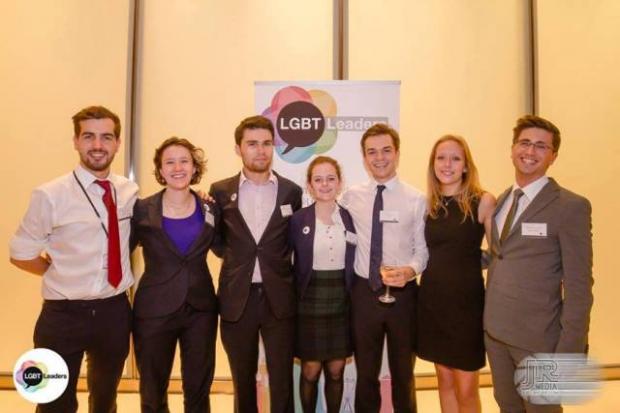 Finally, Yenching has let me explore china like I never thought possible. I've got to go some really exciting trips in China, including Shanghai, Xian, Tibet, and Hong Kong.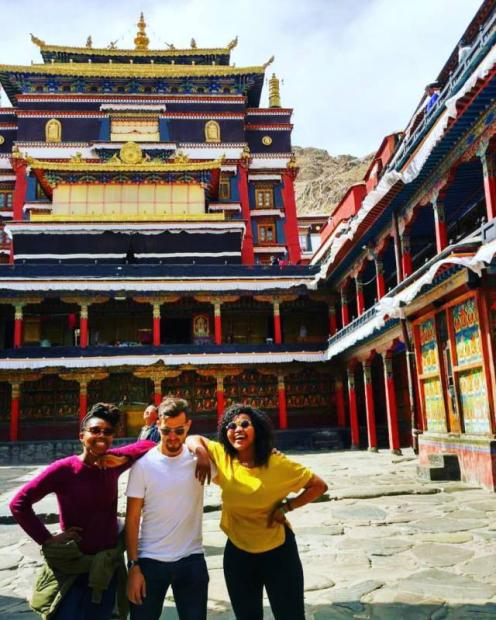 3
Likes/Dislikes
I really really like living in China. It has been an amazing 12 months and I am really excited to be staying here for another 10/12 months. That being said, there are some things that I like more than others about life here in China. The single best thing about living in China has got to be the food. Having lived in the UK for three years, I can tell you with total confidence that British food is not the world's best food. China has such a huge variety of amazing food. There is a really great 四川 restaurant just next to Beida that I go to all the time. I also really like to eat all the different street food like 烤冷面, 串儿, and 前饼. If you do move to England I think you will really miss the good food here in China.
Another thing that I really enjoy about living in Beijing is how international Beijing and Beida are. There are heaps of people from all around the world all here to explore China. On my course alone there are people from over 30 countries, from places like Russia, Mexico, France, Chile, and Zimbabwe. Everyday I get to meet people who have had different experiences to me, who can offer a new perspective to an issue. I really like that about Beijing.
The number one thing I dislike about Beijing is the pollution. It can be so frustrating when you have done all your work and want to take the day off to explore the city, but you feel like you cant go outside because the AQI is above 400. The pollution is such a new thing as well for me. Australia and England are luckily free of air pollution, so it took me a long time to adjust to the frequent occurrences of air pollution in Beijing, especially during winter. I don't think that I will ever get used to the air pollution in Beijing, and it is the number one thing that frustrates me about this city. I find it crazy to think that apparently the pollution used to be even worse – even in its improved state it feels so bad! It is good to know that the government has made reducing air pollution a priority. I hope that in the near future air pollution will be consigned to the history books.
The other thing that I don't like about Beijing is the cold, long winters. I am from Australia and our winters are nothing like the Beijing winters. In Australia, it is considered extremely cold if it goes to freezing. In Beijing, there are entire months where the temperature stays below freezing. It isn't Beijing's fault that it is so cold, but I do prefer warmer climates. The one benefit of the cold winter is walking on 未名湖 (the big like on Beida's campus).
4
Differences
Now I want to highlight some of the differences between the educational experiences that I have had here in China with that that I had at Oxford. There are three key differences that come to my mind. 
The first difference is about the volume of work. 
Even though Yenching Academy is intense at times, it does not compare to the intensity of work that I experienced at Oxford. At Oxford, every single week of my three-year degree I was expected to write two two-thousand word essays. At Yenching Academy, my work has been more spread out, with longer deadlines. This means that it is possible to not do work for an entire week here at Yenching and not fall behind as long as you manage your deadlines. At Oxford, if you don't do work for an entire week you are at risk of being asked for leave the university.
The second key difference that I have noticed is to do with how students are assessed. 
In China, I have been assessed in a variety of different ways: I have had to write short essays, I have had to write long essays, I have had to given presentations, and I have had to do exams. This is very different to my experience at Oxford. Although at Oxford you are expected to write essays every week, you are only formally assessed through end of year examinations. I think this is actually an advantage and a disadvantage of the Oxford system. The Oxford systems means that if you want to experiment with a new idea in an essay during term time, you can without fear of affecting your GPA. If the idea is great, your tutor will encourage you to do more research. If the idea is useless, your tutor will encourage you to consider other ideas and refine your own thinking. This gives you an opportunity to engage in risk-free intellectual thought. The downside to this method is that the exam period is hugely stressful. This is because all the work you have done up until your exams does not count towards your GPA, so if you do poorly in an exam for a subject you have no way of fixing it. This means that when the exam period at Oxford will be some of the worst weeks of your life.
The third key difference is the teaching style: tutorials vs. not tutorials. I've talked about this in details earlier.
Finally I'd love to summarize everthing I said today into three points:
1.         You've started strong, getting ahead of the competition
2.         Start thinking about what degree you want to do
3.         I really advise you to apply for PPE
Thank you so much for listening to my very long personal introduction / introduction to oxford / Yenching.
微信订阅号:造一座灯塔
一个关注海外教育、常春藤留学的订阅号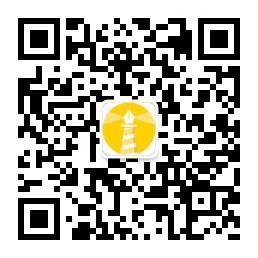 成为灯塔故事手册的主讲人
讲述你的故事
猛戳,填写以下表格
https://lighthouse5.typeform.com/to/vmeXsY
推荐 0
  财新博客版权声明:财新博客所发布文章及图片之版权属博主本人及/或相关权利人所有,未经博主及/或相关权利人单独授权,任何网站、平面媒体不得予以转载。财新网对相关媒体的网站信息内容转载授权并不包括财新博客的文章及图片。博客文章均为作者个人观点,不代表财新网的立场和观点。